As one of the biggest reality shows in the world, the BBB 22 begins to approach the public, which goes crazy on the networks! Premiering on January 17, the internet was buzzing with rumors and supposed guesses as to who the contestants would be. After a delay, the reveal takes place this Friday!
In addition, new proposals have been added to the game. What will come around? Check out everything we have so far to calm your heart before the premiere!
Participant disclosure schedule
An alleged schedule went viral on the networks containing the initials of the participants and the times when they would be revealed. Last year, a similar list was leaked and it got the predictions right! But calm down! The confirmation of this spoiler is not official.
palm of the brothers
Boninho gave one last spoiler before the reveal. On his Instagram, he released photos of the palms of the participants. People struggling to find out who they are! So, do you have any guesses?
the waiver button
Now, participants will have to hold back emotions and impulsive attitudes about giving up, after all, this decision will get much easier. Boninho revealed that this edition will have a "desist button", if you press it, bye! The participant will be eliminated without further complications. Vix!
In addition, other changes will occur, such as the departure of Thiago Leifert and the entry of Tadeu Schmidt in the presentation of the reality show.
2 Big Headphones, 1 shower
In this edition, only one bathroom will have a shower: the brothers will have to share it! The Big Phones are still in the garden. The decor also promises lots of colors, neon, grunge and arcade themes. The retro is coming!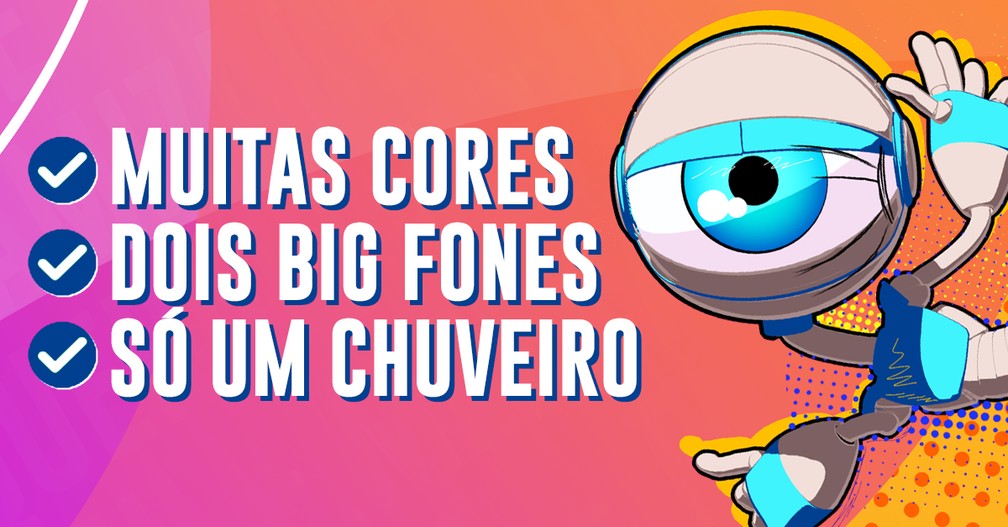 And there? Looking forward to this edition? Hold the emotions that reality will air next Monday!
The post Ready for BBB 22? See what we know so far! appeared first on DNAMES.